A Versatile Inventor in Oblivion
Baron Paul L. Schilling v. Canstatt
Knight and Counsellor (* 1786 Reval, + 1837 St. Petersburg)
Paul was born in April 1786 as son of the "then" russian Lieutenant (later Colonel) Ludwig S.v.C.at Reval. His father died 1797 when Paul was only 11 years old. His mother remarried some years later a German who as a diplomat was also in Russian service: Baron von Bühler.
Paul entered his father's Regiment when being only 9 and at his 16th birthday he joined already the Russian General-Staff in the rank of 2nd Lieutenant.
Everybody was impressed by his extraordinary memory. To learn even bigger texts by heart for him was only a question of a few hours. He could play chess at the same time with three persons even if he didn't have a chess-board in front of him. He also learnt many languages incl. Tibetanean, Indian, Chinese aside of German, Russian, French, Italian, English, Greek, Latin & Mongolian. He even translated indian Sanskrit texts.
He was never married. When his stepfather got Russian representativ with the Bavarian Government in Munich, the family followed and Paul made the acquaintance of the famous physician Soemmering. Both started studying problems of the galvanic electric power (1805-1812).
In consequence of the turbulent situation in Europe (Napoleonic wars) he returns back to Russia and joins again the Army which brings him until Paris. After the defeat of Napoleon he returns to St. Petersburg and concentrates on his work as a physicist.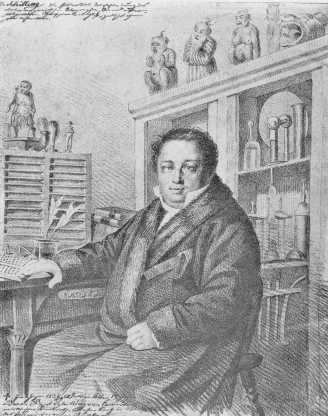 In 1812, he invented the first underwater cable and presents its practical use at St. Petersburg, later on also in Bonn, Paris and London.
In 1832, he presented the first Electromagnetic Needle Telegraph. He takes along a model of this telegraph when visiting Germany and - when being asked for - leaves his model at the Heidelberg University for a limited time. But an English student (Mr. Cooke) succeeds with the permission to allow him taking the telegraph for a short time along home. Arriving in England he declares this model to have been constructed by him and gets a patent on it. The telegraph was soon after used by the English railway and worked very well.
Moreover an American friend of Mr. Cooke, Mr. Morse, learnt, that Paul S.v.C. had also found a new much more practical way of transfering news by replacing the letters by points and lines, e.g.: S 0 S = . . . _ _ _ . . .. When being back in the States he declares this idea as his own and gets the patent for it throughout the States (his profession was an art-painter!). All this could only happen because the Zar didn't permit his inventors to ask for patents because he feared that other nations could misuse these russian inventions!
Paul was honoured even by the Soviet Union in 1987, the 150th year of his invention of the telegraph by editing a postage stamp, of which we own some exemplars in our archive.
In St.Petersburg, a marble slab reminds the public of this great genious at the very place where Paul lived and worked, in a palace (entrance Nr.7) built along the west border of the Mars Field right in the center of the city.
Paul was also charged by the Zar to participate in a camel expedition to China in order to improve the neighbourly relationships between Russia and China.
It should be mentioned that at that time German scientists, architects, technical specialists, administrative officials and military experts played a dominating role in Russia. Many ministries were guided by Germans, which on the long run of course was of no advantage for the German-Russian relationships.
Paul died in 1837 (at age of 51) in consequence of an infection.
He had three younger brothers and sisters, Alexander, who died 1836 as a Russian General, Johanna, who was married to the Russian Count Bànffy, and Theresa, who was married to a famous doctor, the personal oculist of the Zar.
The grave of Paul is on the White Russian Lutheran cemetary (no more in use), quite close to its entrance on the outer left hand, grave no. 2.
Inscription on the epitaph:
Hier ruhet der wirkliche Staatsrat und Ritter Paul Baron Schilling von Canstatt, geb. 15. April 1786, gest. 25. Juli 1837

Hier ruhet der General Major und Ritter Alexander Baron Schilling von Canstatt, geb. 13. Nov. 1787, gest. 24. Jan. 1836 und die Gemahlin Pauline geb. v. Benkendorf, gest. am 9. Sep. 1836
(Alexander was Paul's brother)